ONE-TIME SHREDDING
SERVICES IN WISCONSIN
Are you cleaning out your office or home and require bulk shredding for confidential files? IROW can help! Our one-time purge shredding is ideal for organizations and individuals who don't want to commit to a lengthy contract but still need to securely destroy sensitive documents and papers.
Whether you have a filing cabinet of paper files or an entire warehouse full of banker boxes, IROW's one-time shredding service can handle any volume of shredding. Our industrial shredding equipment and trained staff will securely destroy any unwanted documents. Expect our mobile shredding trucks to arrive at your home or business at a prescheduled time to destroy any undesired papers. It's easy, just call for a free quotation (715) 693-7123.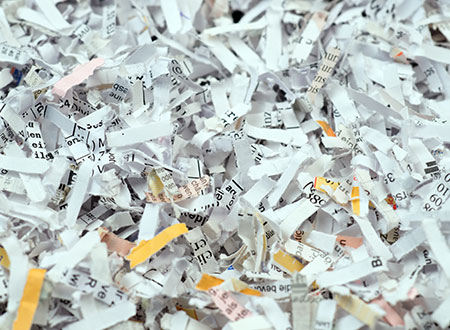 Why Shred With IROW?
Paperwork with personally identifiable information does not belong in the recycle bin. It's irresponsible to toss unused documents and papers away without taking proper precautions. For businesses it the law. For residents, victims of identity theft often have their credit histories ruined, and as a result are frequently harassed by debt collectors and petty court actions.
To delete these sensitive records, IROW offers a secure and safe one-time purge shredding service. With purge shredding service, we securely destroy all your sensitive documents and papers. In addition, once the shredding process is completed, we will provide you with a Certificate of Destruction as proof for your record keeping.
One-time shredding is perfect for consumers who only need their papers destroyed periodically. For example, year-end clean-outs, project completions, office relocations, or spring cleanings.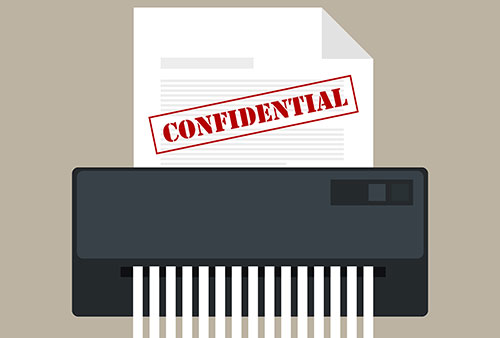 Protect Your Business!
It has never been more affordable to schedule services. IROW provides competitive pricing for 1-time purge shredding whether it is a mobile service at your location, or off-site shredding, at our location. We frequently match or better any quote offered from other shredding companies. Simply call our shredding experts and they will offer you a cost-effective price. We'll even assist you on determining the best type of service or scheduling. Read our frequently asked questions for more information on our shredding service.
Items To Shred:
These documents all contain personal information. They need to be properly disposed of when no longer needed. Contact IROW to schedule a one-time purge.
Social Security Numbers
Tax Records
Credit and Debit Card Numbers
Drivers Licenses
Passports
Pay Stubs
Passwords
Contracts
Utility Bill Statements
Loan Documents
Legal Documents
Medical Records
Financial Statements
Canceled Checks
Insurance Policy Data
Bank Account Information
Brokerage Account Information
Healthcare Invoices
Protecting Confidential Information in Wisconsin
IROW offers the highest level of security standards in the industry. For example, our screened particle sized shredding method ensures that documents are destroyed beyond recognition. We offer a secure and guaranteed Chain of Custody, as well as a Certificate of Destruction after each service. These precautions make IROW the only local choice to keep your information secure and your sensitive data safe.
By using IROW you are meeting all vendor requirements of HIPAA and FACTA.
Request A One-Time Shredding Quote
As the only NAID Certified document destruction provider in Central and Northern Wisconsin, IROW, offers secure One-Time Purge service to any business or resident in the area. Contact us today for a no obligation quotation (715) 693-7123.
ORDER SERVICES
ONLINE
Did you know you can order our services for your home or work site from our web site? Tell us what size you need, location, pay and we'll arrange the rest.
Order Online