Appleton, WI
Shredding, Recycling and Media Destruction Services
Do you have a file room, cellar, or closet full of unneeded documents or hard drives? Is your company relocating, or would you like to expand your available office space? Reduce your risk of a data breach by destroying private information in a secure and reliable manner. IROW, the region's only NAID AAA Certified service provider, will assist you with keeping your documentation and information safe throughout the destruction process.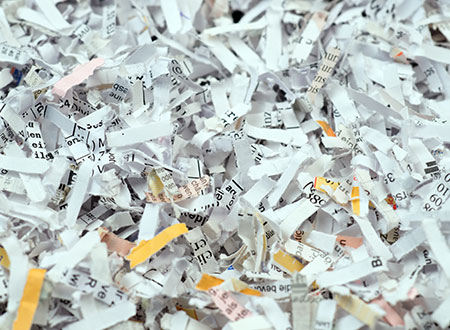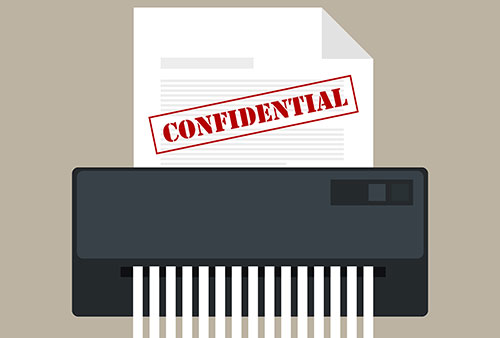 Commercial Document Shredding Services in Appleton WI
We provide services to clients in the Appleton, WI area that aids in reducing the risk of data breaches, increasing employee productivity, and ensuring their compliance with legislation. As IROW, we offer a complete line of document shredding services, and we provide a Certificate of Destruction after the completion of each service.
Regularly Scheduled Service – IROW provides free, lockable containers to our recurring shredding clients. You can expect regularly scheduled pick-ups by uniformed, security-trained personnel. Call now to speak to one of our experts about the best size of container and frequency of service for your needs.
One-Time Service – Are you ready for an annual document purge? IROW will meet you at your office or storage facility to securely destroy your old paper records. Contact us for a quotation.
Residential Shredding Services in Appleton, Wisconsin
Did you know we visit homes, condominiums, and apartments in Appleton? Residential shredding is an excellent way to securely dispose of old files and documents that may be lying around or piled up on your desk. It is now more important than ever to safeguard your personal information. If you don't properly dispose of documents like bank statements, letters, or even old credit cards, you risk being targeted by identity thieves. Using a certified document shredding service like IROW to shred your files at your home will help you get rid of identifying documents quickly and safely. The shredding is performed curbside by our industrial shredding trucks. We encourage residents to witness the entire process.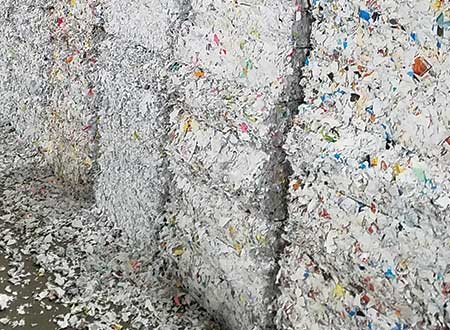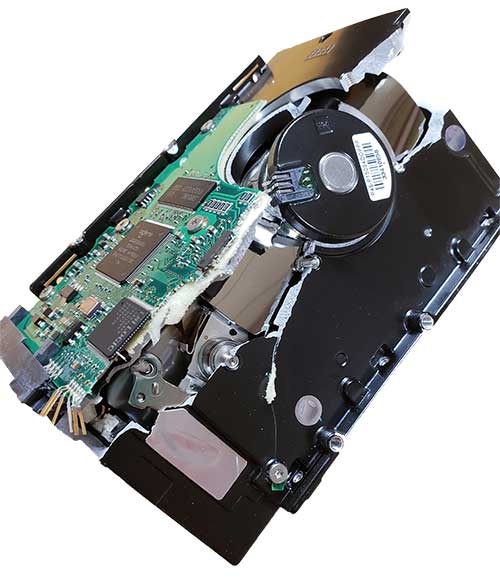 Hard Drive Destruction Services in Appleton, Wisconsin
Having introduced the area's only degaussing solution for permanently erasing data on magnetic media, IROW has full capabilities to destroy and shred your old hard drives and other storage media. Some of the electronic media that we consistently destroy are CDs, HDDs, drives, tape drives, solid-state drives, smartphones, and USBs. Read more on our hard drive destruction service.
Shredding Isn't Optional Anymore
For Appleton businesses, shredding is no longer an option. Confidential corporate papers must be properly disposed of under the FACTA and HIPAA legislation. Secure document and electronic media disposal are necessary for all organizations to stay in compliance and avoid any legal risks. The issue is finding a NAID AAA Certified shredding service partner who is prepared to expand with you while still providing the kind of customer support you want.
Schedule a Shredding Service Now!
IROW is doing our part to keep residents and businesses of Appleton WI secure. We assist our clients by destroying unwanted confidential information. If you have old files or computers, then contact IROW for a free quotation on our certified destruction services. Our trained experts will recommend the best type of service and provide pricing. Just call us at 715-693-7123.
ORDER SERVICES
ONLINE
Did you know you can order our services for your home or work site from our web site? Tell us what size you need, location, pay and we'll arrange the rest.
Order Online